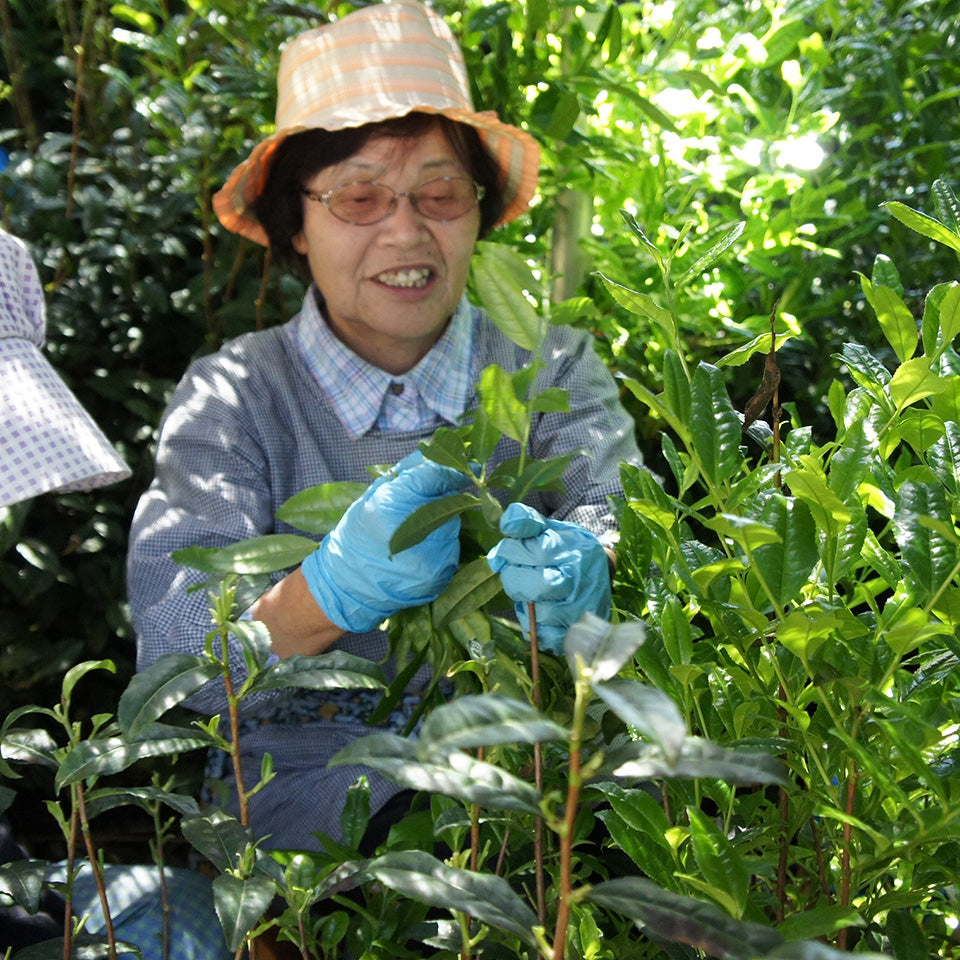 OUR STORY
Jade Leaf Matcha is produced by the Kizuna Tea Collective, a thriving network of family-run tea farms across Japan's premiere growing regions, who have been cultivating high quality matcha and supplying Japan's domestic market since 1858. Headquartered in Kyoto, Kizuna opened its first outpost here in the U.S. in 2014, offering certified organic matcha under the Jade Leaf brand name.
Kizuna (絆), means "connection" or "bond", which represents the strong connections we have made both with our partners and our customers. Matcha is produced across Japan, and we have spent decades forging relationships with farmers in all major growing regions. Family-owned partner farms fuse traditional and modern techniques to cultivate leaves brimming with flavor and nutrients. Our tea masters then bring together carefully selected leaves from each harvest to create a unique, well rounded flavor profile not found anywhere else.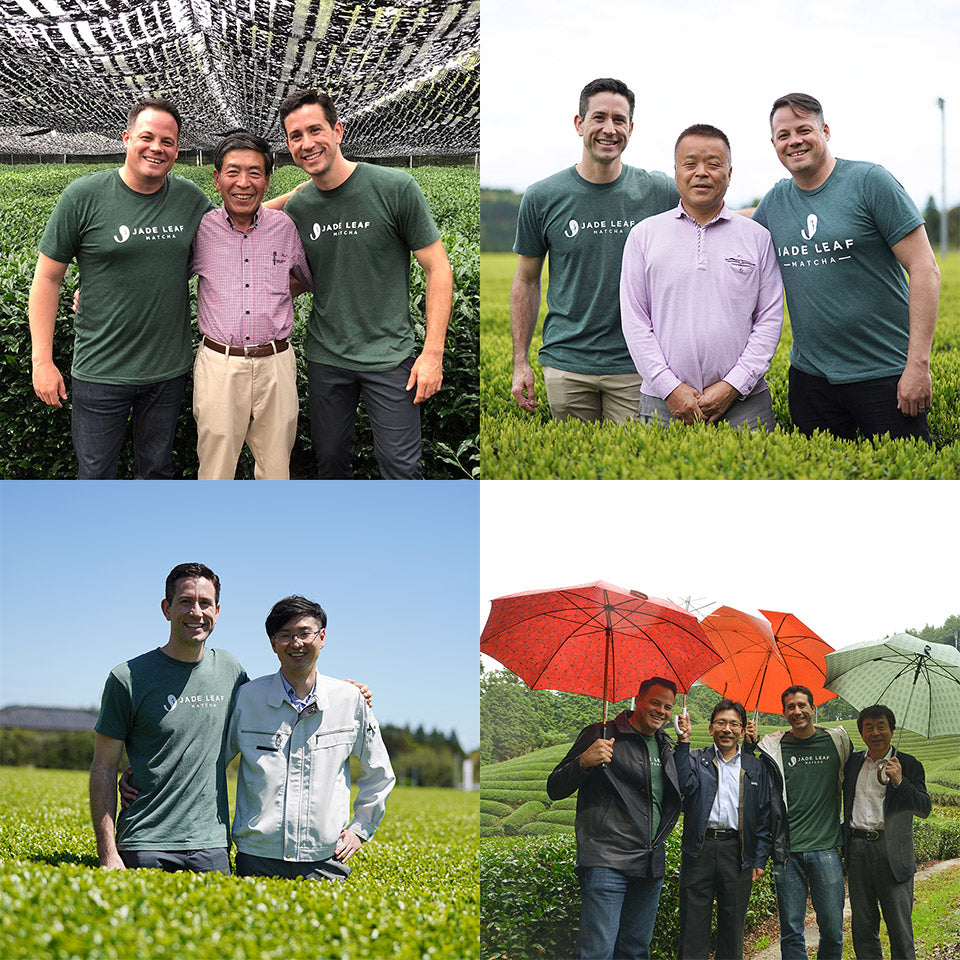 Back in 2014, most brands importing matcha to the U.S. were either ridiculously overcharging for it (the classic "luxury brand" approach), or trying to pass off very low quality, mass-produced green tea powder. This problem really bugged passionate matcha drinkers Marc and Will, who resolved to do something about it. A bit of serendipity brought them together with Kizuna's new endeavor, and our U.S. team was born.
Since then, the Jade Leaf brand has continued to lead with a simple promise - premium quality, organic Japanese matcha at a fair price - direct from farmers we know and trust. Through the direct farm relationships Kizuna provides, we'll continue to increase the quality of our signature grades, while also providing rare and exceptional offerings with each harvest.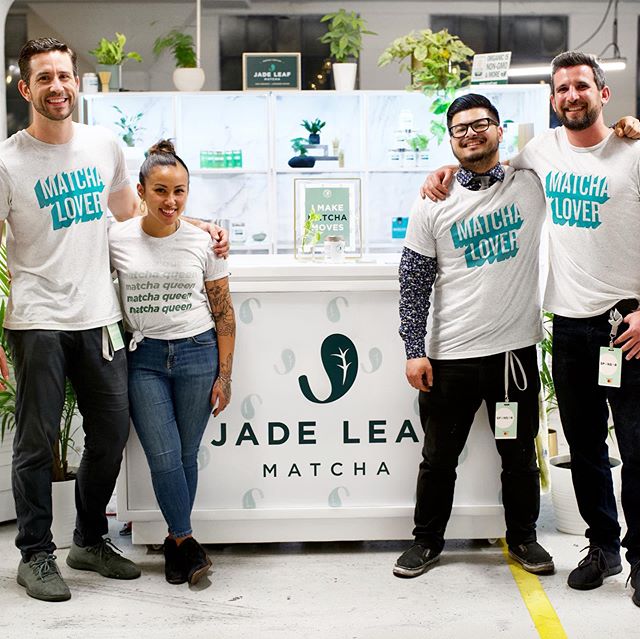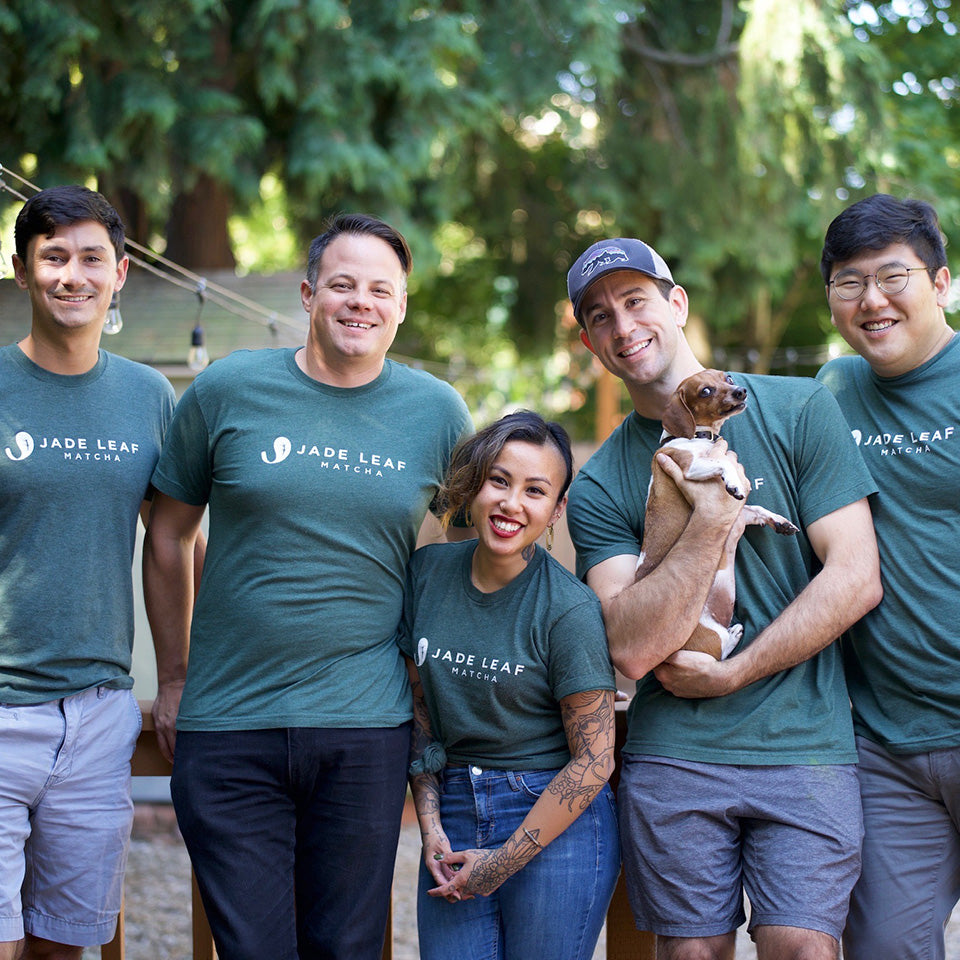 Matcha is about people - from the farmers who cultivate each leaf with care, to the tea masters who craft the leaves with precision, to those of us who enjoy the taste and the way it makes us feel.

We're matcha lovers just like you, and rest assured we're always here to help. Please reach out anytime...we'd love to hear from you.

U.S. Team Leads
team@jadeleaf.com